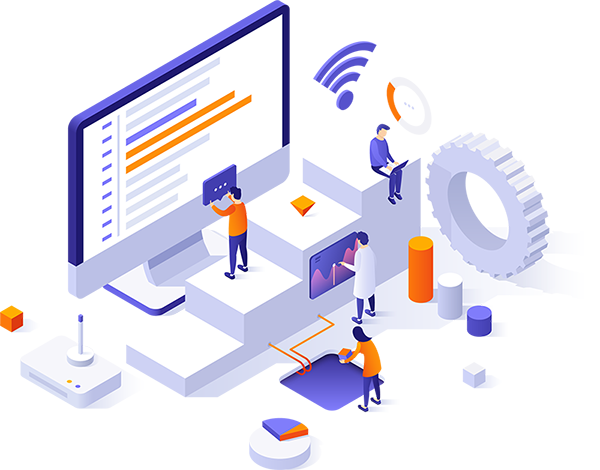 20.06.2023 / thinkcx.com
ThinkCX announces launch of first quarterly Top 40 UK Altnet Report, revealing unprecedented market insights
Broadband market intelligence company
ThinkCX has today announced the availability

of its inaugural Top 40 UK Altnet report
LONDON, UK – JUNE 6, 2023 – This comprehensive report represents a breakthrough for the industry, providing both estimated subscriber numbers and the ability to track the quarterly growth of Alternative Network Providers (Altnets) across the United Kingdom.
Unlike traditional industry reports which rely on premises-covered data, ThinkCX's proprietary technology now makes it possible to determine the number of active subscribers for each Altnet.
This groundbreaking approach gives unparalleled insights into actual take-up rates, empowering industry stakeholders to make informed decisions and optimise their strategies.
The Top 40 UK Altnet Report provides rich data on subscriber figures and quarterly growth trends for a diverse range of Altnets operating in the UK market. This gives service providers, investors, and industry professionals a comprehensive understanding of the evolving landscape and emerging opportunities.
Key benefits include:
1. Accurate Subscriber Estimates: ThinkCX's first-of-its-kind technology leverages advanced data analytics to determine the number of active subscribers for each Altnet, revealing actual adoption rates for a clearer picture of market share and performance.
2. Quarterly Growth Tracking: The report provides data on the quarterly growth of Altnets, enabling stakeholders to monitor trends and assess the momentum of different players in the market.
3. Actionable Market Insights: Subscribers have access to exclusive analysis, expert commentary and strategic insights into the competitive landscape, emerging trends, and potential investment opportunities within the UK Altnet market.
Buyers have the option to purchase a one-time copy of the Top 40 UK Altnet report or sign up to an annual subscription including four quarterly updates. Those choosing the subscription model will be able to stay ahead of the curve with access to the latest data and industry analysis.
"We are excited to introduce our first quarterly Top 40 UK Altnet report," said Ron Smouter, VP Sales and Marketing at ThinkCX. "Our new technology represents a breakthrough for the industry, giving a level of granularity that's never been seen before. The report aims to change the conversation about UK broadband so stakeholders can make more informed decisions."
About
ThinkCX
ThinkCX is a data science company focused on serving the communication service provider industry with actionable customer insights from the analysis of large quantities of digital consumer signals. We specialise in the accurate detection and granular measurement of service provider growth across mobility and broadband markets.
Our breakthrough approach enables us to detect market share without asking our clients to share sensitive data, directly contacting subscribers or using personal or private information, or leveraging unreliable small survey panels. Instead, we have developed a privacy compliant, technology-oriented approach that daily analyses billions of anonymous, digital signals that are licensed from thousands of mobile apps. The tactical application of our machine-learning technology assists our clients to not only acquire new subscribers, but also optimise the lifetime revenue of each existing subscriber. ThinkCX currently provides advanced data analytics for most of the top-tier telecom service providers in our domestic Canadian market and is expanding into new country markets such as the UK, Germany and Italy.